---
A LETTER FROM OAHU, HAWAII


December 5, 2015
(With the senderís consent)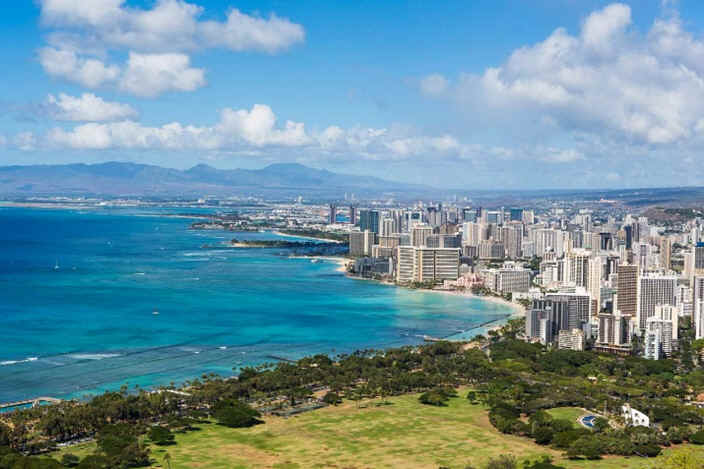 Dear Benedict,
The package you sent arrived today (perfect timing). Thank you for all the time and effort you put into making sure I had all the essential information. I also want to thank you for the copy of Regina Caeli. Regina Caeli is an extraordinary compilation of facts about Naju...and undoubtedly a classic publication. Thanks so much for including it in the package!
I like your reference (stated in "Our Lady of Guadalupe Launches Her Special Plans For Our Troubled Times") to St. Louis Montfort's prediction: "Jesus came to this world first by the Virgin Mary. His Second Coming should be by her also. She was not well known in His first coming, but she will be very well known before His Second Coming ". Jesus said "...behold I am with you all days, even to the consummation of the world." (Matt. 28:20 Douay-Rheims 1899 American Edition). The Real Presence in the Holy Eucharist fulfills this promise. Interestingly, the Special Photograph (August 15, 1991) includes the Host as a reminder of this great truth and at the same time makes us more aware of Our Lady's Presence. As you state: "When we are with Our Lord and Our Lady, it is the same as being in Heaven."
The failure of the world to recognize and appreciate the connection between true happiness and the presence of Jesus and the Blessed Mother in our everyday lives has not only led us to be shortchanged in our quest for happiness but also has left us spiritually bankrupt. The concept of Emmanuel has to a large extent been lost and forgotten. Pope John Paul II stated "Some of the most beautiful names in the human language are given to the God of the Koran, but He is ultimately a God outside of the world, a God who is only Majesty, never Emmanuel, God-with-us. Islam is not a religion of redemption. There is no room for the Cross and the Resurrection. Jesus is mentioned, but only as a prophet who prepares for the last prophet, Muhammad. There is also mention of Mary, His Virgin Mother, but the tragedy of redemption is completely absent. For this reason not only the theology but also the anthropology of Islam is very distant from Christianity." ("Crossing the Threshold of Hope", Pope John Paul II, p.52)
This subject matter is of great interest and importance to me. I see a real need to get this information out to as many people we can. There appears to be a horrific parallel between what was going on before the conversion of pagan Aztec Mexico and to what's happening now in North America, i.e.,the culture of death and the resurgence of pagan practices.
I plan to study the information you sent in further detail and I look forward to discussing how to best disseminate this information.
Thanks again,
Joe
5DEC2015
---