---
Testimonies by two pilgrims from England
June 2011
Name : Pooja Dhar
Prior to coming on this pilgrimage to Naju, I feel very disturbed and emotional. But when I came today I prayed for the grace and blessings of our mother. I feel a sense of deep calmness and joy in my heart and mind. I was also feeling very weary suddenly during the way of the cross but after drinking the water of grace and pouring it on me. I feel completely refreshed and energized. I thank our Lord Jesus Christ and Our Lady of Naju for refreshing and renewing my faith. Thank you Jesus, Praise you Jesus.
Name : Siegfred Fernandes
I have never been to a place of pilgrimage before. This experience has been very rejuvenating although having spent just a day here. I feel light and lose burdened.
The first thing I notice was the smile of Mother Mary's face where the picture right next to the statue is a statue with a sad face and tears of blood. It felt like Mother Mary was happy to see us.
Also having done a confession I felt very light like as if a having burden was lighted of me. Again after the bath on the hill I was surprised that the water did not stay on my body for long.
I feel blessed to have made it here for a visit and Thank Mother Mary and Jesus for all the mercy and blessing that have powered out on me.
Siegfred Fernandes
60A, Thornhill Road, Leyton,

London E105LL, UK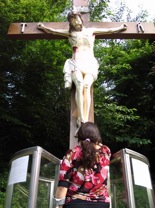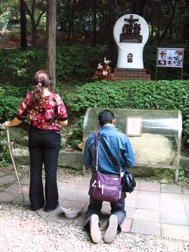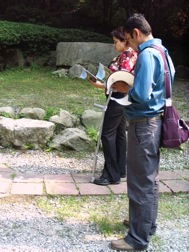 ---