---
Fr. Joseph, Fr. Peter, and lay pilgrims from Canberra, Australia, visit Naju on October 9, 2012
(Fr. Joseph and Fr. Peter are brothers.)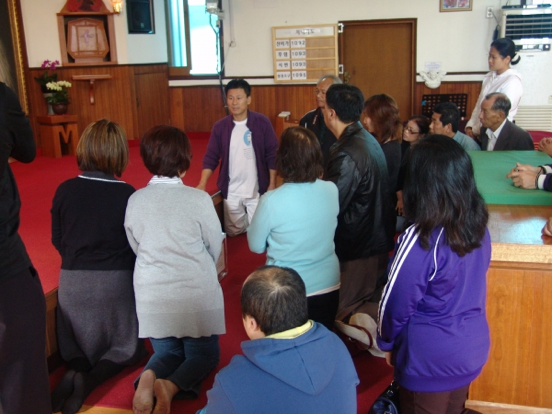 Pilgrims from Australia listen to Peter Suh (pilgrimage guide in Naju) after arriving at the Blessed Mother's Chapel in Naju (Oct. 9, 2012)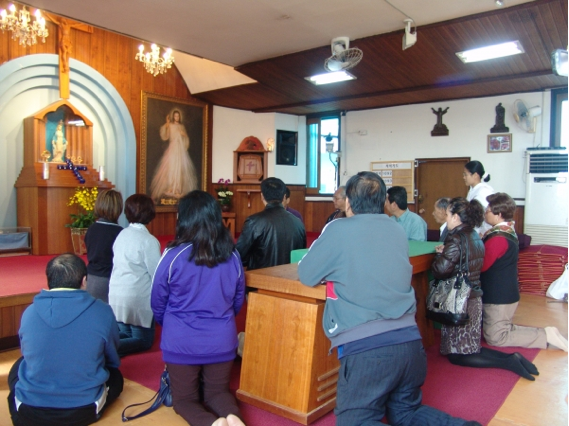 Pilgrims from Australia pray before the tabernacle and the Blessed Mother's statue in the Chapel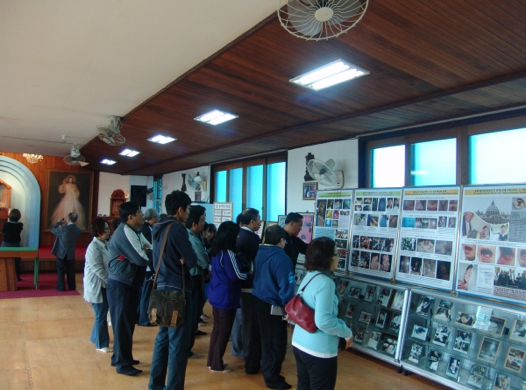 Pilgrims look at the photographs of the miracles in Naju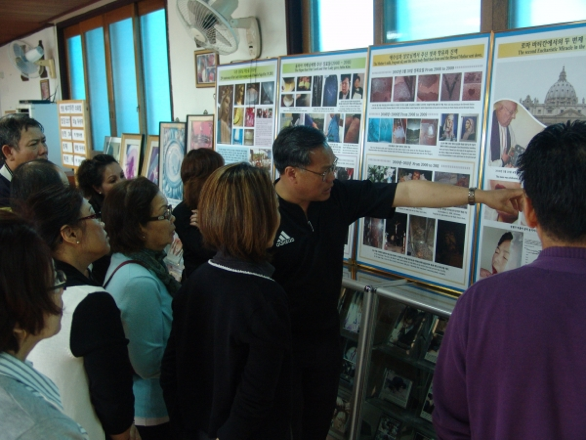 Fr. Peter explains the photographs to other pilgrims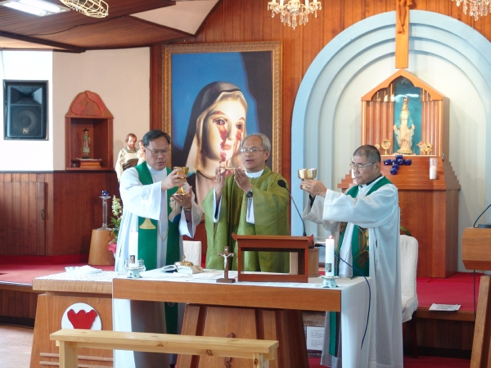 Fr. Joseph (center) with Fr. Peter (left) and Fr. Francis Su (from Malaysia, right) celebrate the Mass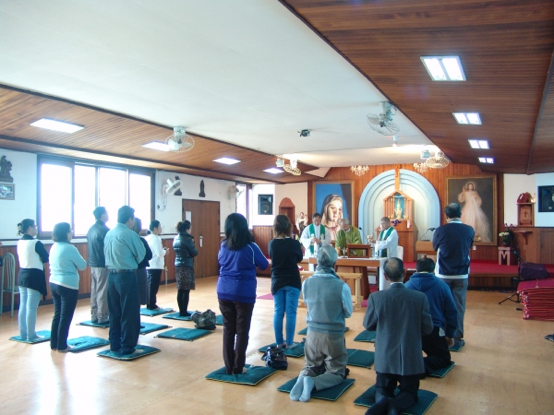 The pilgrims from Australia at the Mass in the Chapel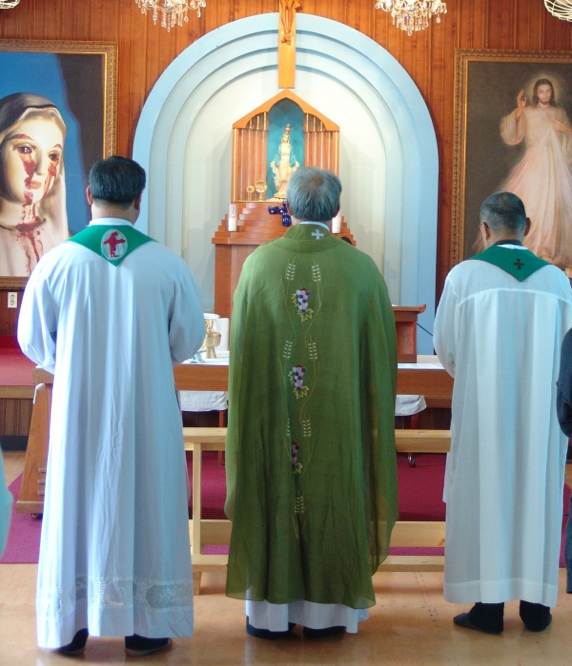 At the conclusion of the Mass (Oct. 10, 2012)
From left: Fr. Peter, Fr. Joseph, and Fr. Francis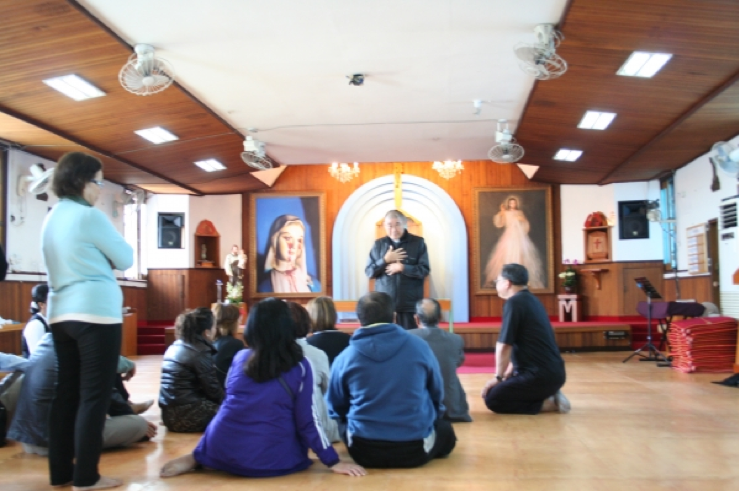 Fr. Francis Su speaks to the pilgrims: "Even though Naju is under much persecution at this time, the Holy See is favorable on Naju. I obey the Holy See and the Bishop in my diocese (Sibu, Malaysia). The Bishop of my diocese, who is my elder brother, will arrive in Naju next week."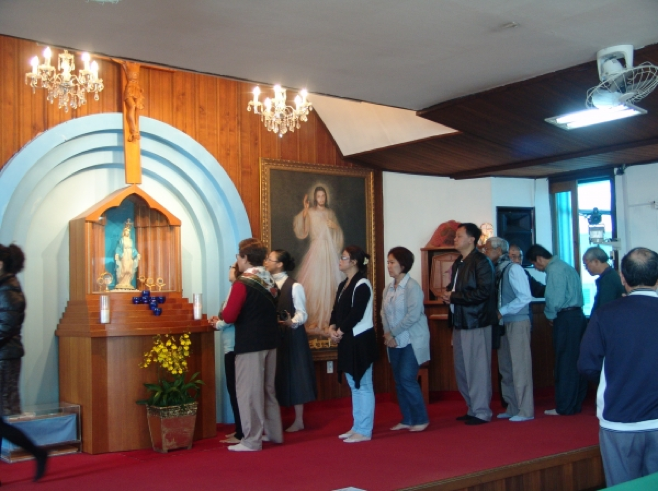 The pilgrims from Australia witness tears in the Blessed Mother's eyes.
Afterwards, the pilgrims went to the Blessed Mother's mountain and drank water from her spring. They also did the Stations of the Cross.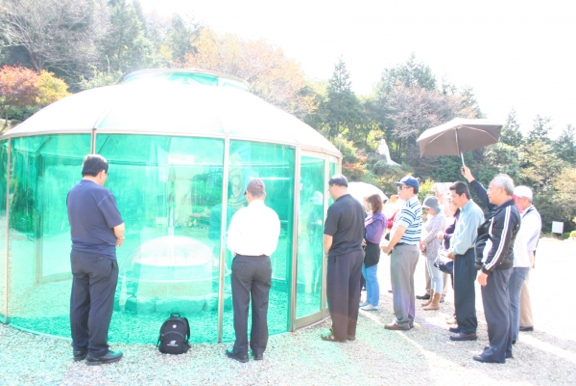 The pilgrims pray surrounding the area where the little stones stained with Our Lord's Precious Blood are preserved.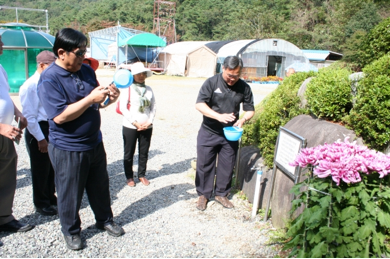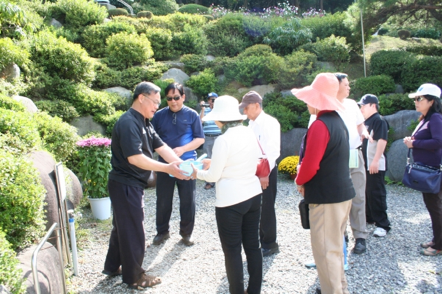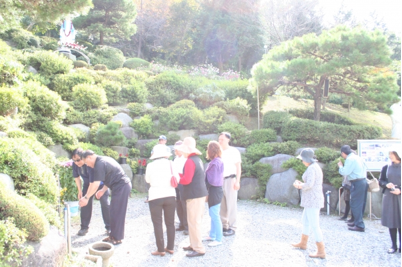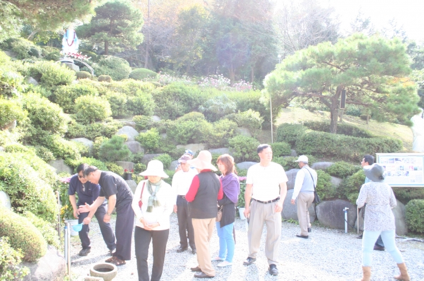 Pilgrims collect and drink the water from the Blessed Mother's Spring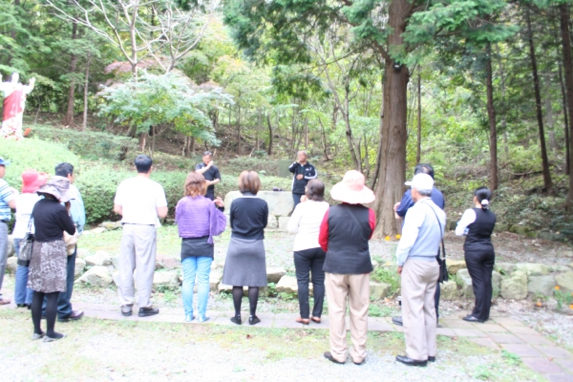 The priests give a blessing to the pilgrims after finishing the Stations of the Cross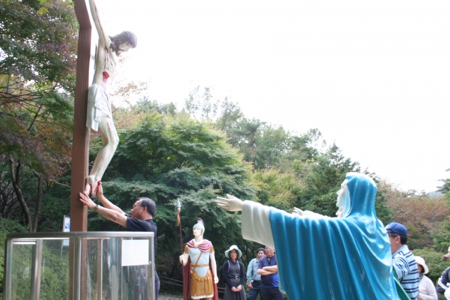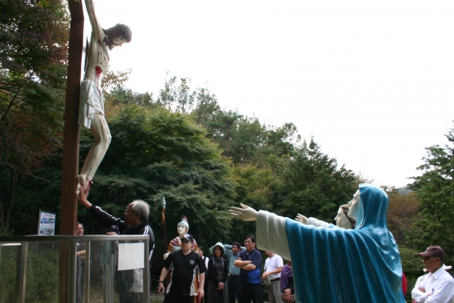 Pilgrims at the foot of the Cross
The pilgrims promised that they would returns and stay longer (3-4 days) in Naju next time. They also promised they would promote the information about Naju.
The pilgrims from Australia on the Blessed Mother's Mountain in Naju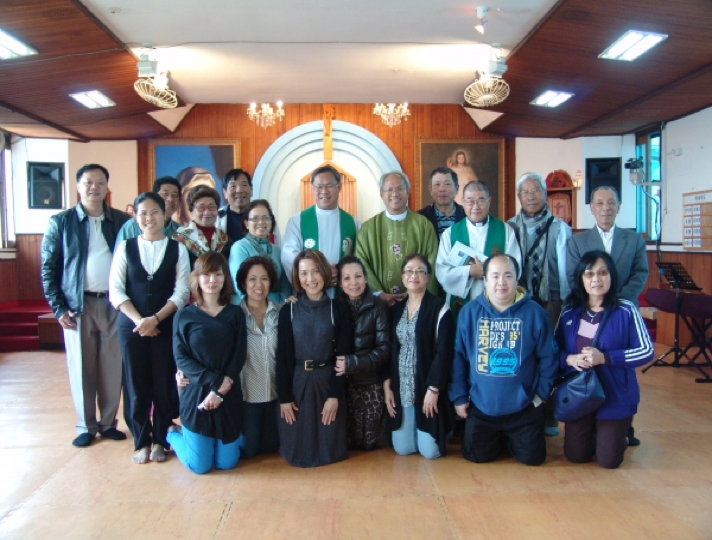 Fr. Joseph and Fr. Peter testified before they left Naju:
"We believe that God is revealing His Love and Presence at this place... We came here with all of our hearts and souls."
Prepared at Mary's Touch By Mail
Gresham, Oregon, USA
---