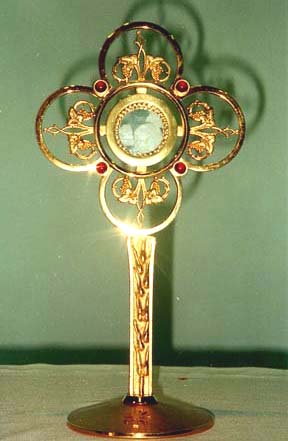 Part of the Eucharist that miraculously descended to the Chapel in Naju on November 24, 1994, is being preserved at Fr. Raymond Spies' residence in Gwachon, near Seoul. Pilgrims can visit Fr. Spies' chapel where this Eucharist is exposed.
This photograph (4x6 inches) can be ordered
from Mary's Touch By Mail.